Private equity firms have been investing heavily in broadband providers in recent years, typically infusing cash into their acquisitions to expand operations, increase the company's value and then do an initial public offering or sell the company at a profit several years later.
What does private equity firms look for in a broadband acquisition? How involved are they in a provider's operations?
Telecompetitor asked Jan Vesely, a partner with global investment organization EQT Group, questions like these. Among EQT Group's investments are Zayo, Lumos, and other broadband providers.
He also explained how fiber broadband can be like a competitive "moat" for a service provider.
Fiber as Competitive "Moat"
For EQT, fiber is a top selection criterion in making acquisitions.
"EQT has developed a global playbook around fiber-to-the-home," said Vesely.
"The lack of fiber presence in the U.S., coupled with the increasing demand for symmetrical, high-bandwidth broadband is driving the large market opportunity for FTTH deployment in the U.S.," he added.
When evaluating fiber providers, he said, "we look for businesses demonstrating repeatable success in entering new markets and achieving attractive penetration levels in those markets."
The company also looks for consistent track records of execution, experienced management teams, and competitive "moats," Vesely said.
An example of a competitive moat might be a market where a fiber company is the only high-speed broadband provider or where the company is one of two high-speed providers but the other isn't fiber-based and where overbuild is economically or otherwise unfeasible.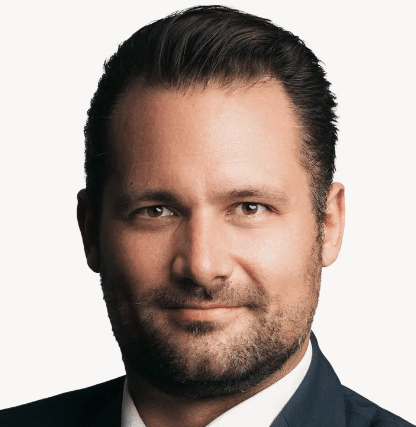 "FTTH networks demonstrate similarly defensive characteristics as other utility networks," he said.
Regulatory support for new builds in unserved and underserved areas also makes U.S. fiber deployments attractive.
Vesely noted that EQT's fiber investment plan doesn't rely on government funding, but he added that recent funding announcements "will provide additional tailwinds to the industry."
How Involved Does EQT Get in an Acquisition's Operations?
As for how involved EQT gets in the operations of companies that it acquires, Vesely said "EQT differentiates itself during the ownership period, as we take a highly operational approach to value creation. After completing the acquisition of a company, EQT works with the management team and relies on the expertise of our industrial advisors to lead the board."
"Rather than giving board seats to finance investment professionals, EQT establishes independent boards consisting of industry veterans and experts," Vesely noted.
The management team, board, and EQT meet regularly to "set strategy, provide real-time guidance on operating and financial results, and approve new fiber builds," he said.
Overall, he said, "EQT looks to invest in strong management teams that we trust to make day-to-day business decisions."
EQT, he said, acts as a "resource to the management team when setting the strategy and making critical business decisions."
The "Full Potential" Plan
How does EQT determine what additional investment to make in the companies that it acquires?
Initially, the private equity firm works with management to create what Vesely called a "full potential" plan that "sets the go-forward strategy for the business."
The "full potential" plan serves as a benchmark against which results can be measured, and if needed, the company may "pivot" in response to "changing market dynamics."
Some of today's private equity investors are more patient about their exit strategy than such firms have been in the past, with the investors willing to wait up to 15 years for a sell-off. But EQT's planning horizon isn't so far out.
"Our expected hold period differs from investment to investment, but generally ranges from five to seven years for investments in our infrastructure fund," Vesely said.