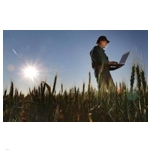 CenturyLink, Frontier and Windstream made another attempt Friday to persuade the FCC to release Phase 1 Connect America Funds for broadband construction projects in rural areas that currently do not have broadband service. The carriers are now offering to match whatever funding the commission releases to them.
"We all want the benefits of broadband-enabled networks delivered as expeditiously as possible to all Americans," the companies wrote in a letter to FCC Chairman Julius Genachowski. "Additional Connect America Fund (CAF) Phase I Incremental Support is critical to making this happen in rural, high cost unserved communities."
The companies also said, "We make this commitment because we believe that access to high-speed broadband has become an indispensable platform for economic growth and job creation, and for addressing major national challenges like education, health care, energy and public safety."
The companies' letter comes about two weeks after the same companies previously urged the commission to release the CAF Phase 1 funds, arguing that now is a critical time of year to begin broadband construction projects. At a Senate hearing on April 9, a CenturyLink executive reiterated that argument, saying "With spring's arrival, the time to build new networks is now."
When CAF Phase 1 funding was initially made available in mid-year 2012, CenturyLink and Windstream declined part of the funding they were offered. The initial offer was $775 per line up to a certain number of lines, which was calculated for each carrier depending on the size of their rural base. The carriers found that amount to be insufficient to justify the additional expense they would have to make to bring broadband to unserved areas. The nation's largest local carriers AT&T and Verizon also declined funding at that time. Frontier accepted all of the money it was offered last year but apparently is now seeking this year's funding.
Since last year's program, the FCC has been considering various proposals for how to award the remaining unclaimed funds.
The money at stake in Phase 1 of the CAF program is considerably smaller than what is at stake in Phase 2 of the program and in a separate part of the program targeting the nation's smaller rate of return carriers. The goal of the Phase 1 program was to get construction projects underway quickly to a small percentage of homes in rural portions of territories served by price cap carriers, who have lagged behind smaller rural rate of return carriers in deploying broadband.  In total, the Phase 1 program targets only a small fraction of the nation's unserved homes.
The Phase 2 program for price cap carriers and the rate of return program ultimately aim to make broadband available to all Americans. But details of those programs also have not been resolved.