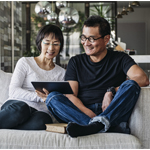 Ninety percent of U.S. voters want Congress to fund efforts to close the digital divide, according to the results of a new digital divide funding poll released today by the Internet Innovation Alliance (IIA).
More than six-in-10 (62%) said they wanted Congress to use federal funds to expand broadband internet network infrastructure to reach those living in areas not currently serviced by a broadband internet provider "immediately."
Other findings from the IIA report:
Nearly nine-in-10 (88%) of the 1,938 people polled said they approve of Congress creating new programs and increasing federal funding for existing programs that either partially subsidize or provide free broadband internet access to those who cannot currently afford it.
Even more (95%) of American voters think it's a problem that 12 million students are without home broadband for remote online learning.
A little over nine-in-10 (91%) also think it's a problem that parts of rural America lack broadband access, with nearly two-thirds (63%) saying it is a "major" problem.
"The pandemic has deepened Americans' understanding of the importance of broadband for everyday life, from work to education, healthcare, entertainment, civic engagement, communication with friends and family, access to critical information and more," said Bruce Mehlman, founding co-chair of the Internet Innovation Alliance, in a prepared statement about the digital divide funding poll. "Reaching universal broadband – high-speed internet access for every American – will bring enormous benefits to the U.S. economy and our society as a whole."
Satisfaction with home internet service is quite high six months after the pandemic hit the United States, with 92% of American voters satisfied, and a majority (51%) very satisfied, according to the survey.
An FCC report released in February and reported in Telecompetitor, said the digital divide is shrinking but still exists.