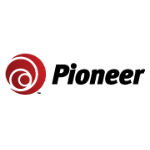 Pioneer Telephone Cooperative and its affiliates have opted to upgrade the company's LTE fixed wireless networks with higher-speed fixed wireless technology from Mimosa Networks. Pioneer fixed wireless equipment purchases will include Mimosa's A5c access devices and C/C5c client devices.
Pioneer, which is the third largest telephone cooperative in the United States, expects to deploy the access and client devices across most of its 400 towers by the end of the year. The goal is to provide "ultra-broadband" speeds in areas where fiber-to-the-home is not offered.
Pioneer Fixed Wireless
"We trialed a number of fixed wireless solutions and were most impressed with the performance, spectral efficiency, ease-of-use, and economics of Mimosa," Pioneer General Manager Richard Ruhl said in a press release. "We made the decision to deploy Mimosa side-by-side with our existing LTE equipment, enabling us to start offloading traffic immediately and reduce the capacity limitations presented by our LTE network. We were ultimately won over by the performance and quick deployment time, getting us to a more rapid return on investment."
Pioneer, which uses Mimosa's cloud-based Network Design Tool and Network Management System, has more than 150,000 subscribers in more than 60 counties in southern Kansas and southern Oklahoma. The majority of those have access to FTTH and DSL technology.
The cooperative is expanding into remote areas of western Oklahoma. The new Mimosa equipment is being financed via the FCC's Alternative Connect America Cost Model (A-CAM). That funding will be used to expand rural broadband availability to 19,000 unserved and underserved locations within its footprint with services equivalent to its DSL and FTTH services.
"With Mimosa, we are able to offer our customers speeds of well over 100 Mbps, twenty-five times faster than what was previously available with our LTE-only solution. These ultra-broadband speeds are a game changer for our customers and allow us to offer the same quality and consistent broadband experience across our large service area," Ruhl said.
Advances in LTE technology and the arrival of 5G are driving gains in the fixed wireless segment. Earlier this month, Mobile Experts said that fixed wireless will generate nearly $20 billion in equipment revenue during the next six years. Sources of that revenue will be base station access point and customer premise equipment.