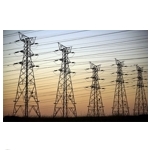 Smart grid industry participants and proponents are racing ahead of public awareness and comprehension when it comes to new smart grid investments, infrastructure and deployments in the US, according to results of a new customer survey from Pike Research. Nearly 1/3 of respondents said they are unfamiliar with smart grids, and ¼ said they are unfamiliar with smart meters.
"Even as utilities invest in these new technologies, they struggle to effectively communicate both the benefits of smart grids and the possibilities they make available to the end user," according to Boulder, Colorado-based Pike Research, a unit of Navigant's Energy Practice.
"The survey data indicates we are still in the early phase of consumer awareness and adoption of smart grid technologies, and consumers' understanding of the benefits that can be derived from these technologies remains relatively low," senior research analyst Neil Strother commented.
"Utilities and other smart grid stakeholders must find more effective means of engaging customers with simple, affordable, and helpful energy management products and services."
Pike also found that 73% of respondents are concerned about the amount of money they spend each month for electricity. Encouragingly, 63% said they are interested in managing energy used in their homes, according to Pike. Just less than half (49%) said they were aware of companies offering home energy management services. Less than 40% expressed a high level of interest in participating in related programs, such as demand response, however.
As part of its "Smart Grid Consumer Survey," Pike conducted a Web survey of 1,001 US consumers, questioning them about preferences, opinions and awareness of smart grid applications, including smart grids and smart meters, home energy management, time-of-use pricing, renewable energy, prepaid electricity services, smart appliances and demand response.