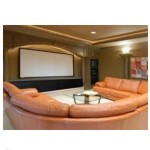 US consumers spent 5% more on home entertainment year-over-year in 3Q 2011, the first increase since 1Q 2008, according to the Digital Entertainment Group (DEG). A 52% jump in Blu-ray disc sales and strong gains in electronic sell-through spending (EST) were the main drivers, according to the Los Angeles-based industry association's "Third Quarter 2011 Home Entertainment Report."
DEG's looking ahead to a strong 4Q, with the year-end holiday shopping season just around the corner, noting that a string of anticipated blockbusters is due to hit movie theaters.
Among the promising trends in 3Q, DEG notes the following in its latest report:
Blu-ray Disc and electronic sell through (EST) continued their steady gains with consumer spending on Blu-ray sell-through up an impressive 58 percent and EST up nearly 13 percent compared to the same period last year.
Sales of packaged goods often surpass 50 percent on Blu-ray for box-office hits in their first week of release.
Catalog Blu-ray sales are also increasing, with year-to-date increases of more than 60 percent, led by the sales of popular classics such as Star Wars, Citizen Kane, Scarface and The Big Lebowski.
Among the various services and platforms for delivering filmed entertainment to consumers, Blu-ray, EST, and streaming all saw growth in third quarter 2011. These also represent some of the industry's highest growth margin areas, according to DEG.
The number of Blu-ray homes jumped 52 percent in the third quarter from a year earlier, including BD set-tops, PS3s and HTiBs (Home Theater in a Box). Total household penetration of all Blu-ray compatible devices now stands at more than 33.5 million U.S. homes.
HDTV sales also continue to increase – 5.5 million HDTVs were sold to U.S. consumers in 3Q. HDTV penetration to date is now at more than 69.5 million U.S. households.