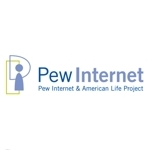 As ubiquitous and pervasive as Internet technology has become, "knowledge of the modern technology landscape varies widely across a range of topics," according to an analysis of responses to a knowledge quiz conducted by the Pew Research Center (PRC).
Web IQ
Released as part of an ongoing series commemorating the World Wide Web's 25th anniversary, Pew's online technology quiz spans a broad range of issues, including the meaning and usage of common online terms; recognition of famous tech figures; the history of some major technological advances; and the underlying structure of the Internet and other technologies, PRC explains in a news release.
Sizable majorities can answer questions about some common technology platforms and everyday Internet usage terms correctly. "Around three-quarters know that a megabyte is bigger than a kilobyte, roughly seven in ten are able to identify pictures corresponding to terms like "captcha" and 'advanced search,'" PRC highlights. Sixty-six percent know that a 'wiki' is a tool for online collaboration.
A large majority of U.S. online adults don't use Twitter, though "knowledge of Twitter conventions is fairly widespread nonetheless." Eighty-two percent of online Americans know that hashtags are used by Twitter users. Sixty percent correctly answered that 'tweets' are limited to 140 characters.
Relatively few U.S. Internet users are familiar with concepts that form the foundation of the Internet and technological advances, however, PRC found. Just one-third (34 percent) know that Moore's Law is to do with the number of transistors that can be put on a microchip. Just 23 percent know that the Internet and the World Wide Web aren't the same thing.
History Lesson
U.S. online adults' knowledge of key development in technological history also falls short. Forty-two percent identified Harvard as the first university community to make use of the social media site Facebook. Just 36 percent chose 2007 as the year the first iPhone was released.
The pioneering, but now long extinct, Mosaic Web browser is poorly remembered, PRC's quiz results reveal. Just nine percent of online Americans were able to identify Mosaic as "the first widely popular graphical Web browser."
Quizzing online Americans on their recognition of seminal figures in Internet and high-tech industry history, 83 percent correctly identified a photo of Bill Gates. Ten percent incorrectly identified him as his long-time rival Steve Jobs, however. And in contrast, just 21 percent were able to identify a picture of Facebook executive and best-selling author Sheryl Sandberg.
Net Neutrality & Privacy
Americans also had trouble accurately describing certain important concepts regarding Internet policy. Six in ten (61 percent) correctly identified "Net Neutrality" as equal treatment of digital content by Internet service providers. Less than half (44 percent) "are aware that when a company posts a privacy statement, it does not necessarily mean that they are actually keeping the information they collect on users confidential," however.
Perhaps unsurprisingly, younger Internet users proved to be more knowledgeable than their elders on some questions, "but by no means all." Differences were most pronounced for questions related to social media, as well as common Internet usage conventions, according to PRC.