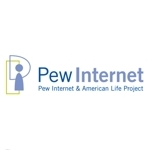 Internet adoption may have plateaued somewhat in recent years in the U.S., but there has been significant growth in the Internet activities that users engage in, and that's driving the Internet knowledge gap between online and offline adults wider, according to research results from the Pew Internet & American Life Project.
While email and Web searching remain the "backbone" of Internet activities with roughly 6 in 10 American adults participating, older adults are increasingly engaging in other online activities, including social networking, once dominated by younger adults, Pew researchers found. The main gaps in adult usage of other core Internet activities, including online shopping and online banking, are related to age, household income and education level.
Email and search continue to be the most popular online activities for almost all American adults, though there are a few exceptions, according to Pew's latest research. Women tend to use email more than men to communicate, an observation that confirms what Pew has found in previous research. Pew also found that young adults under 30 are more likely than adults over 65 to use search engines to find information.
Some 61% of U.S. adults engage in online banking, making it as popular as using social networking sites. Adults 65 and older are significantly less likely to do any online banking. Those with at least some college, including graduates, are more likely to use online banking systems, and those with household incomes of less than $30,000 per year are least likely to do so. Those in the more-than-$75,000 household income bracket are the most likely to use online banking, and it is more popular with online men than women.
Online shopping is also significantly less popular with adults over 65, those who haven't completed high school and those with household incomes below $30,000. College graduates and those in households with incomes greater than $75,000 are more likely to shop online.
Sixty-five percent of American adults use social networking sites, according to Pew's latest research. There is a very strong correlation with age and social network use, with some 87% of adults under 30 participating compared with 29% of those 65 and older. Older adults represent one of the fastest growing age segments for social network sites, however.
Adults with at least some college and parents with minor children living at home are particularly likely to use social networking sites, Pew researchers found.