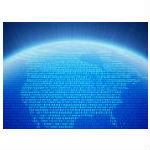 A new report from The Pew Charitable Trusts provides a wealth of information about state-level initiatives aimed at spurring broadband deployment and adoption. Of particular interest was a section about state broadband funding programs, which included details about programs in Colorado, Minnesota, Tennessee, Virginia and Wisconsin.
Ironically, the new report, titled "How States are Expanding Broadband Access," comes at a time when some network operators may think twice about pursuing state-level funding, as the FCC recently adopted rules for the Rural Digital Opportunity Fund auction that prevent companies that receive such funding from participating in the auction.
Nevertheless, we hope some readers will find this summary of what the Pew researchers learned about state broadband funding helpful.
Colorado
Colorado provides grants for middle-mile infrastructure through the Energy/Mineral Assistance Fund Grant, which is designed to "assist localities affected by energy development and mineral extraction," the report notes. In addition, the state provides grants for last-mile infrastructure through its Broadband Fund, which was created in 2014, when lawmakers repurposed money from an assessment placed on all telecom service providers operating in the state – a topic Telecompetitor covered back in 2017.
The Broadband Fund has awarded nearly $20 million to 29 projects to make broadband access available to 17,000 households.
Minnesota
Minnesota's Border-to-Border Broadband Development Grant Program was established in 2014 and has invested $85.2 million and leveraged $110.6 million in matching funds to connect over 24,000 households, 5,200 businesses and 300 community anchor institutions. Funding recipients must deploy service that supports or can be easily upgraded to support symmetrical speeds of at least 100 Mbps. Target areas are those lacking service at speeds of 100 downstream and 20 Mbps upstream.
Individual projects can be awarded as much as $5 million for as much as half the cost of the project.
Tennessee
The Tennessee Broadband Accessibility Grant Program was established by legislators in 2017, Pew notes. Grants can cover as much as half the cost of a project, with a ceiling of $2 million. The program invested $10 million in its first year and $15 million in its second year. Twenty million dollars was appropriated for the third year.
Grant applications are scored based on factors such as speed and scalability, sustainability and project readiness. Applicants also can receive additional points for a project that includes a city or county designated as a broadband-ready community, meaning that the community has passed an ordinance to create a single point of contact for broadband providers to interface with local government and has met certain other requirements.
Virginia
Virginia supports last-mile broadband projects through the Virginia Telecommunications Initiative (VATI) and through the Tobacco Region Revitalization Commission (TRRC). The latter aims to help tobacco-producing counties recover from the decline of the industry using money from the state's tobacco settlement.
The VATI was created by lawmakers in 2016 and focuses on last-mile projects. Funding grew from $1 million in 2017 and 2018 to $4 million in 2019. And $19 million was appropriated for 2020.
The TRRC has awarded $130 million to broadband projects, traditionally focusing on middle-mile and backbone infrastructure, but also setting aside $10 million in 2017 for last-mile projects.
Wisconsin
The Wisconsin legislature created the Broadband Expansion Grant Program in 2013 and awarded just over $20 million to 138 projects across the state in the following six fiscal years. The authors apparently meant in each of the following six fiscal years, as they note that $24 million per year was budgeted for the program for the 2019-2021 period.
Grant applications are prioritized if they meet certain criteria such as if they involve a close partnership between a provider and a community, provide matching funds or support economic development.
The Database
The new state broadband report builds on a previous project from the Pew Charitable Trusts – a database of state broadband programs released last year.