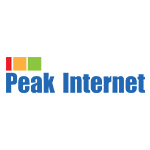 Colorado-based Peak Internet will be deploying fixed wireless infrastructure operating in the 3.65 GHz band that can be easily upgraded in the future to use the entire CBRS band, according to ExteNet, equipment supplier for the Peak Internet fixed broadband deployment. Peak, headquartered in Woodland Park, CO, serves Colorado Springs and Pike's Peak.
Peak Internet Fixed Broadband
ExteNet will provide its distributed Evolved Packet Core (EPC) platform and Nokia's CBRS-ready 3.65 GHz band radios. A future software-only upgrade will enable the platform to use the 3.5 GHz Citizen's Broadband Radio Service (CBRS) band, which will be comprised of the current 3.65 GHz band and additional adjacent spectrum.  The deployment has built-in capability to support roaming services for Tier 1 providers in the future.
"We chose to work with ExteNet Systems because it's an established communications infrastructure company with proven experience deploying networks for other wireless broadband access providers in rural markets," said Peak Internet CEO Jayson Baker Peak in a press release. "ExteNet's distributed EPC, which is tightly coupled with Nokia's CBRS-ready LTE RAN, has proven to be a strong solution. While we had started this rollout with a different vendor, transitioning to the ExteNet solution with Nokia has been a very positive experience and a better fit for our longer-term needs. Furthermore, ExteNet's IaaS (Infrastructure as a Service) proposition has allowed us to free up capital to grow our network and begin planning for additional use cases."
CBRS is generating interest among service providers in the 5G and fixed wireless areas and the future of the spectrum band is currently in flux, as Telecompetitor has reported. The FCC is considering whether to revise the geographic size of licenses and how long they will run.
Wireless ISP (WISPs) already use 3.65 GHz spectrum and hope to win licenses for additional spectrum. They possibly will face competition from large nationwide mobile carriers who want to use the spectrum for 5G.
In the shadow of this possibility, Comcast last month said it will trial fixed and wireless in Philadelphia using spectrum in the 3.65 GHz range. The cable operator will test three types of radio transmitters, including rooftop prototypes placed in current and former cell sites.