PCMag has identified the 253 counties in the United States that have the conditions that make them most likely to benefit from SpaceX's Starlink satellite broadband network, which currently has limited coverage.
According to the site's "common sense" selection criteria, Adams County, ID, has the profile that makes the county the best match for what Starlink currently offers.
There were four criteria identified in the story, which was written by Sascha Segan:
The counties have median download speeds below 25 Mbps. The piece points out that many have slower speeds and that others don't have service at all.
The counties have fewer than 100 people per square mile, an important factor considering that low earth orbiting (LEO) services in more densely populated areas tend to not be as effective due to capacity constraints.
Researchers eliminated the 500 counties with the highest median rainfall, since the 12GHz frequency used by Starlink is prone to rain fade which, again, would reduce its effectiveness.
The counties had to be between 36.9 degrees and 55 degrees north latitude. The story said that Reddit suggests the company's satellite launches to date best serve that range.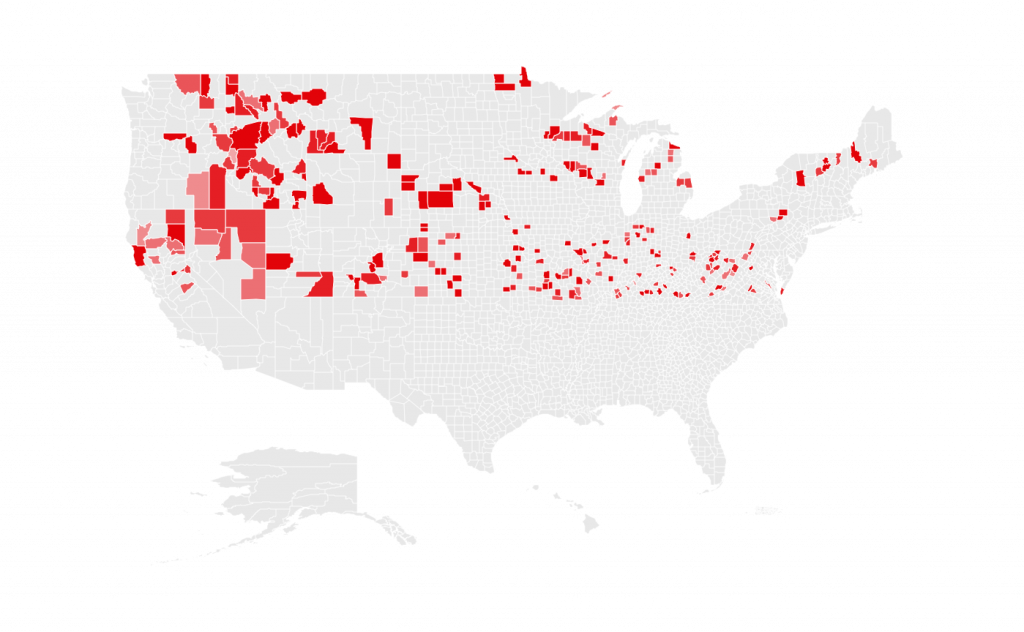 With all those conditions in mind, researchers identified 253 counties most likely to benefit from Starlink, at least as it is configured to date. Those counties have a collective population of 3.7 million people.
The top 20 counties – with a cumulative population of about 230,000 people — are Trinity, Tehama, Colusa and Pumas counties, CA; Adams County, ID; Harney County, OR; Pershing and White Pine counties, NV; Custer County, CO; Frontier County, NE; Wallace County, KS; Keweenaw and Lake counties, MI; Tucker and Hampshire counties, WV; Hancock County, KY; Reynolds County, MO; Benton County, IN; Sullivan County, PA and Highland County, VA.
In February, PCMag reported on beta tester data from Oookla and concluded that Starlink could have the biggest impact in rural, low-density counties.