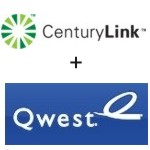 CenturyLink and Qwest's drive to obtain required regulatory approvals for their pending merger continues. The two announced that agreement has been reached with the staff of the Arizona Corporate Commission and Residential Utility Consumer Office. Contingent on final approval by the ACC board members, ACC staff and the RUCO approved merger after resolving issues to do with retail and wholesale market pricing and the effects of the merger on broadband and telecommunications services in the state.
CenturyLink and Qwest agreed to provide the agencies with "regular integration updates and reports," according to the press release. They also agreed to invest at least $70 million in broadband infrastructure in the state over five years.
Similar regulatory agency staff agreements have recently been reached in Colorado, Minnesota and Utah, and with federal government authorities in Arizona, Colorado and Utah. Approval from 12 state regulators and that in the District of Columbia have also been obtained, and antitrust hurdles overcome with approval from the FTC and Dept. of Justice. Approval from nine more states, including Arizona, and the FCC is needed for the merger to move towards completion.
CenturyLink and Qwest have also been busy allaying concerns of opponents. The Communications Workers of America and International Brotherhood of Electrical Workers have withdrawn their opposition after negotiations, as have competitors/customers including Cox Communications and Integra Telecom.