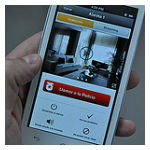 Companies distributing home security systems are latching on to smart home devices and systems, generating incremental smart home revenue in the process. Seven in ten home security providers intend to offer some type of additional interactive smart home device or system in the next 12 months, according to new market research from Parks Associates.
Nearly 75 percent currently offer smart home security devices or systems that can be accessed, monitored and controlled using smartphones, tablets and computers, Parks highlights in a press release. "Smart home features are helping security dealers increase monthly revenues and also attract new customers," Parks' research director Barbara Kraus was quoted as saying.
"Benefits from smart home features increase interest among homeowners who were not interested in monitored security systems. The sales model for security dealers, which involves one-on-one interaction with the customer, is particularly effective in communicating the benefits of smart home solutions."
Parks conducted its latest published market research as part of its ¨Security Dealer Survey: Emerging Trends in Security Systems Sales and Services¨ project. Associated research revealed that nearly 40 percent of home security installations since 2015 included interactive smart home features. That's up from 31 percent in 2014.
Smart Home Revenue
In addition, Parks found that dealers are earning about $14 per month in smart home revenue by providing smart home services. A large majority of smart home security dealers surveyed expected related smart home revenue to rise.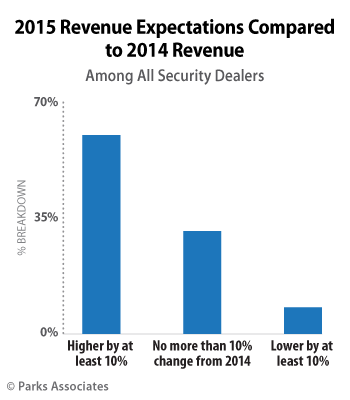 "The residential security industry is in recovery mode thanks to more new starts, higher general rates of moving for homeowners, and a better economy, particularly for higher-income households," Kraus said. "Smart home offerings open opportunities for growth over the next two to three years, and dealers are readily embracing these technologies."
Home security companies, such as ADT, are the leading vendors of smart home security devices and systems at present, but they may not be in the near future, according to ABI Research. In 2014, ABI said it expected telcos, cable service providers and retailers, including AT&T, Comcast and Lowes, will drive home security systems dealers' market share down more than 50% between 2014 and 2019 as U.S. smart home services market revenues rise 37%.