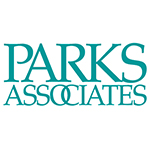 As over-the-top video offerings from a broadening array of players continue to expand, few pundits have ventured to predict how things will shake out. But one industry consultant – Parks Associates – has outlined four factors it believes will determine success in the increasingly crowded OTT video market.
In a report titled "The OTT Playbook: Success Factors for Video Services" and sponsored by video analytics and software developer Ooyala, Parks argues that successful OTT video strategies include:
Reach critical mass. "Companies considering an OTT video service need to be prepared for the long game rather than expecting a quick payoff," the author writes. The report notes, for example, that Netflix's streaming service began as a free bonus feature for subscribers to its DVD rental service, while Hulu began as an ad-supported catch-up service, with paying customers often springing from that base.
Offer compelling content. Parks calls this the most important success factor for an OTT service. Successful services, the researchers note, balance content costs with several important considerations, including introducing new content weekly or daily and providing adequate volume. Noting that more than half of Netflix and Hulu viewers watch three or more programs in a single viewing session, the authors argue that "since each user will be interested in only a portion of a video library, the volume of new content and of the library overall must be adequate in order to keep users interested." The author also notes that offering exclusive access to popular content is a powerful way to attract customers – even if the exclusive is for a limited period of time. More than four in 10 HBO customers say the company's original programming is the primary reason they subscribe to the service, Parks notes.
Have appealing and sustainable business models. High content costs coupled with initially low volumes make it challenging for OTT video services to be economically viable, Parks notes. The report author advises OTT players to consider an advertising-based or combined subscription/advertising-based model. He also notes that leveraging knowledge about consumer behaviors and preferences to merchandise content and offer personalized content streams can help keep viewers engaged.
Provide an engaging and effective user experience. "Successful services understand that the user experience includes every element of the service, from login to logout, and work to optimize all aspects of the service," the author writes. Authentication, discovery and content delivery all must work smoothly, he says.
Target marketing and the ability to tweak a business model also can help OTT players succeed, the author notes.