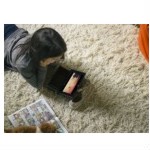 A new Parks Associates OTT video subscription forecast calls for more 400 million OTT video service subscriptions worldwide by the end of 2022.
Many of the estimated 265 million households will subscribe to multiple OTT services in order to have "complete" packages meeting their needs.
Parks Associates credits the popularity of Netflix, Amazon, and Hulu as well as of other OTT services for driving an increase in streaming media players and smart TVs.
"Fifty-three percent of U.S. broadband households own a smart TV, and both smart TVs and streaming media players are continually improving the user experience to accommodate the shifting habits of consumers, including integration with voice-based digital assistant ecosystems," said Kristen Hanich, Research Analyst, Parks Associates, in a prepared statement. "The rise of these digital assistants is another key trend over the last few years, with Apple Siri, Amazon Alexa, Google Assistant, Microsoft Cortana, and Samsung Bixby, among others, now on the market. Both smart home and connected entertainment developers are working to integrate this functionality into their products."
OTT Video Subscription Forecast
Among the report's other findings:
Consumers now have an average of 8.6 connected consumer electronics products in their home, which represents nearly 87% growth in the average volume of devices since 2010.
More than seven-in-10 of U.S. broadband households now possess an internet-connected entertainment device.
Approximately 17% of U.S. broadband households have an internet-connected entertainment device as well as a smart home device.