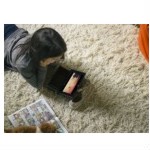 OTT services will accelerate their global expansion over the next five years, Parks Associates predicts in a new report. Parks' OTT video households forecast calls for that number to exceed 310 million by 2024
Global audiences offer unique challenges that OTT providers must understand and navigate in order to take advantage of consumer interest in streaming services, according to the research firm. Parks Associates pointed out that device preferences vary significantly from country to country. While U.S. households prefer smart TVs or streaming media devices, Canadians more often use game consoles than the Americans. In Asia, by contrast, smartphones and mobile-only devices are most prevalent — in many nations, connected households have mobile high-speed services only, with no access to fixed services.
OTT Video Households Forecast
"The U.S. leads in adoption of subscription OTT services, but other regions are experiencing significant growth as new services expand across borders," said Brett Sappington, Parks Associates senior research director, in a prepared statement. "Content producers and OTT service providers want to capture audiences, and revenues, worldwide. As a result, Western Europe and other global markets will experience more rapid subscriber growth than North America over the next few years."
Sappington added: "Ultimately, the success or failure of service relies on the quality of its content library, but small variations in pricing and user experience can cause significant adoption differences across countries. For example, HBO has tested its OTT service with pricing tailored to specific regions, with variances from Spain to the Nordic countries to the U.S. This level of experimentation will continue in the near term as service providers and content creators continue to test and tweak to find the right formula for pricing, content, and service quality for each region."
Among other findings in the report:
Nearly two-thirds of OTT services available in the U.S. are available in at least one additional market.
Seventy percent of broadband households in the U.S., 64% in Canada, and 52% in the U.K. have at least one OTT service.
Roku is the streaming media device supporting the most OTT services (66% of all available) in the U.S.
Bollywood's T-Series YouTube channel has 74 million subscribers.