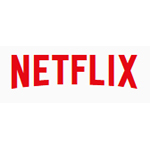 There is a new member to the upper echelon of subscription OTT services in the U.S. market, according to new subscription OTT market share research from Parks Associates. The firm found that Netflix, Amazon Video (aka Amazon Prime) and Hulu remain the top three. But HBO Now has made a move and now is in fifth position.
Subscription OTT Market Share Shifts
Other changes during the past year, the firm found, are that YouTube Red has entered the top ten (at number 7). Premium channels for Starz (number 6) and Showtime (number 8) entered or moved up the list. MLB.TV (number 4) and WWE (just outside the top ten) are the leading sports-oriented subscription OTT services.
"While the top three are no surprise, the big story over the past year has been the rapid subscriber growth for OTT video services from HBO, Showtime, and Starz," Brett Sappington, Senior Director of Research, Parks Associates, said in a press release. "The combination of recognized brands and popular original content is driving demand for their offerings. Services such as Sling TV and Crunchyroll are still enjoying strong growth, but other services have simply grown at a faster rate over the past year."
The top ten according to Parks are as follows:
Netflix
Amazon Video (Amazon Prime)
Hulu (SVOD)
MLB.TV
HBO Now
Starz
YouTube Red
Showtime
CBS All Access
Sling TV
The drama seems to be whether one provider's rate of growth will be greater than another's. "While more online pay-TV services could enter the top 10 within the next year, those services that comprise the top 10 are recognized brands that are aggressively working to expand their subscriber bases. Displacing them will be a difficult task," Sappington said.
OTT providers and operators are working together, and OTT providers are working with each other, Parks notes. Additional data:
One-third of U.S. broadband households subscribe to multiple OTT services.
More than 200 OTT video services are available in the U.S. today.
Over 87% of OTT video services in the U.S. offer some type of subscription option today, including freemium, ad-free premium tiers, and other blended business models.