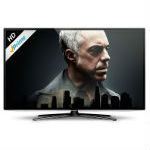 Americans living in households with broadband access have an average SVOD spend of $6.19 per month to subscribe to Internet-based streaming video-on-demand (VoD) services in 2015, according to new market research from Parks Associates. That's up 66.7% from $3.71 in 2012.
Typical monthly rates for SVOD subscriptions fall in the $7-$10 range, according to Parks, which notes that some SVOD providers are offering monthly subscriptions below $5. U.S. broadband households on average spend less than $1 per month buying and less than $1 a month renting digital video, which indicates they buy what amounts to less than one digital video a year and rent from 1-4.
Parks explores emerging new business models driven by increasing consumption of OTT content in its Content Strategies: Survival in the New Video World report. That includes experiments with content windowing – the process of releasing content at different times through different distribution channels in order to maximize revenues for each, Parks explains in a press release.
Beyond Average SVOD Spend
"Multiple content players have held onto traditional content windowing strategies for years, but OTT technologies and emerging business models have finally forced these companies to experiment with new windowing strategies," Parks' research analyast Glenn Hower was quoted as saying.
"New models for movies include day-and-date availability, as with the movie Beasts of No Nation, where it was released for streaming the same day as in the theater. For streaming TV shows like Jessica Jones or Transparent, viewers can watch full seasons all at once, satisfying binge-happy viewers. Consumers have quickly adopted these new habits as part of their OTT monthly subscriptions."
Further changes could be ahead, according to Hower, who noted "The subscription model clearly dominates in the U.S., which could create a disconnect in value propositions between consumers and content providers, who might seek out revenues from more lucrative transactional services over low-margin SVOD services.
"Currently they are exploiting multiple digital distribution outlets to monetize current and library TV content, including authenticated catch-up players, third-party aggregators, and direct-to-consumer subscription services. There are also bidding wars for premium library TV content, with Netflix paying a reported $118 million for Friends and Hulu paying a reported $160 million for Seinfeld."