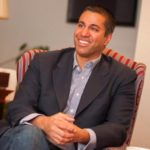 When the Universal Service Administration Company issued budget figures for the Universal Service Fund high-cost program yesterday, FCC Chairman Ajit Pai took the opportunity to blame USF funding cuts on the previous administration and attempted to drum up support for alternative budget control mechanisms proposed under his administration earlier this year.
USF Funding Cuts
The USAC budget figures show forecasted demand for rate of return carriers for the high-cost program for 2018-2019 exceeding the budget by 15.52%. The demand for support (which pays some of the costs of providing broadband in high-cost areas) is $1.465 billion. But the budget is just $1.237 billion after budget control mechanisms are implemented, according to USAC.
"The prior [a]dministration's budget control mechanism has created constant uncertainty for small, rural carriers, endangering their ability to make long-term investment decisions to bring high-speed broadband to the millions of Americans who still lack it," said Pai in a statement.
That uncertainty, he said, is what drove his administration to allocate $180 million to rate of return carriers as a "stop-gap measure to avert budget cuts for the current funding year." USAC figures show similar budget shortfalls for 2017-2018 and 2018-2019.
"[N]ow small carriers are facing even more severe cuts in the coming year, which will only exacerbate the digital divide in rural America," Pai said.
That, he said, highlights the importance of the notice of proposed rule making (NPRM) adopted by the FCC earlier this year. The NPRM, he said, takes "a hard look at the budget control mechanism and potential reforms to our rules to give small carriers greater investment certainty and to create incentives for more efficient operations."
Specifically, the NPRM seeks comment on fully funding rate of return carriers who elect funding based on a forward-looking cost model and establishing a threshold level of support for legacy carriers that would not be subject to the budget control mechanisms. It also asks about a possible revised approach to deployment obligations.
In his statement, Pai said he hoped colleagues would "support my efforts to take action in the coming months" on reforming USF high-cost budget control mechanisms.
It's worth noting that the additional $180 million the FCC allocated to the rate of return carriers' high-cost USF program for the current year was part of a total of $540 million that the FCC made available to help cover forecast USF budget shortfalls for several years. Based on current projections, however, that money wouldn't last long.