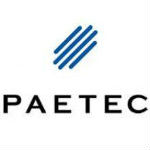 PAETEC Holding Corp. announced that will provide the Rural Area Health Education Center (R-AHEC) with a high-speed IP network for the Western New York Rural Broadband Healthcare Network.
Valued at $6 million, the 60-month contract will provide broadband IP networking for 38 facilities, including advanced Internet and MPLS-based (Multiprotocol Layer Switching) VPN services via PAETEC's fiber optic network.
The Western NY Rural Broadband Healthcare Network provides each facility with a minimum of 10 Mbps bandwidth over a secure enterprise wide-area network (WAN). When completed, the WAN will enable healthcare network partner facilities to provide a range of advanced remote he healthcare services, such as telemedicine, online imaging and electronic medical records to rural areas including Federally Qualified Health Centers, not-for-profit hospitals, rural health clinics and post secondary educational institutions.
"Although every network is unique, we have over a decade of experience with large-scale, multi-location networks such as R-AHEC,"added Kevin Errity, president of PAETEC's East Region.