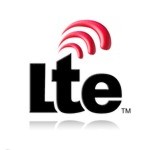 The number of LTE mobile broadband subscriptions worldwide reached the 250-million milestone in 1Q 2014, according to an update from Ovum's World Cellular Data Metrics. The U.S. is the world's largest LTE market, according to the latest data, with Verizon Wireless and AT&T – the two leading U.S. carriers – accounting for 35 percent of global LTE subscriptions.
"Verizon ended 1Q14 with 47.9 million LTE subscriptions and AT&T ended with 38.4 million," elaborated Ovum Senior Analyst Thecla Mbongue.
"There are seven operators worldwide with more than 10 million total LTE subscriptions; the majority of these operators are either US or Japanese operators. Korea was the most penetrated LTE market in 1Q14, with a rate of 47% of the country's population."
Global LTE Subscriptions
LTE's increased availability and affordability are driving growth, Mbongue continued. However, she noted that "deployments and usage are still at an early stage globally, except for North America, where LTE represented over one-third of mobile broadband usage in 1Q14. In emerging markets, where prepaid is dominant and handset subsidies less frequent, LTE take-up is slow as coverage is limited and operators prioritize the high-end and business segments."
With LTE already well-established in North America, there haven't been any major launches this year, though carriers continue to expand LTE network coverage, Ovum says. Verizon Wireless's LTE coverage extended to 93 percent of the U.S. population, while AT&T's covered 87 percent.
Trailing in terms of LTE coverage, Sprint and T-Mobile are building out their LTE networks. Sprint's LTE network covered 70 percent of the U.S. population as of July and T-Mobile's 71 percent.
In contrast, ten LTE launches have taken place in Europe this year, the most recent being U.K. Broadband in the U.K. and Bakcell in Azerbaijan. There are 96 LTE networks in service in Europe, according to Ovum's latest publicly released data. Ovum analysts see "many planned launches on the horizon," in Eastern Europe and CIS countries in particular.
Turning to LTE in the Asia-Pacific, Ovum Senior Research Analyst Kristin Paulin said, "As at mid-2014, there were 34 LTE deployments in the Asia-Pacific region, split across 16 markets. The region saw its mobile broadband market pass the 1 billion subscriptions mark in early 2014.
"LTE was the fastest-growing technology, with subscriptions increasing by 102% year on year and passed the 100 million mark in mid-2014. LTE represented just over 9% of total mobile broadband subscriptions. Japan, Korea and Australia are the second, third and fourth largest markets in the world respectively and the three combined accounted for 32% of the global LTE subscriptions in 1Q14."