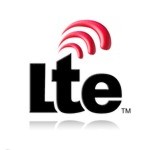 Global LTE subscriptions passed the 1 billion milestone in 4Q 2015 and will continue to grow at double-digit rates for the next five years, Ovum forecasts in its World Cellular Information service.
LTE subscriptions in just five countries account for nearly three-quarters of the worldwide total, Ovum highlights. U.S. LTE subscriptions accounted for 21% of 4Q's global total. That will drop to 10% by 2020, when worldwide LTE subscriptions will total 3.62 billion.
LTE subscriptions are growing fastest in China, which accounted for half of 4Q's net additions and 35% of the global total.
Global LTE Subscriptions
The rate at which LTE subscriptions are growing is historically significant, the market research company points out. The technology took just half as long as W-CDMA to reach various milestones.
"Reaching 1 billion LTE subscriptions has taken less than 6 years compared with more than 10 years required for W-CDMA,¨ commented Ovum Chief Research Officer Mark Newman. "This highlights just how critical wireless data speeds have become, as operators aggressively roll out 4G networks to meet consumer demand for capacity, which continues unabated."
Ovum foresees LTE subscriptions doubling by 2017 and tripling by 2019, fueled by cheaper smartphones and mobile broadband services. 2G subscribers will become a relative rarity over the period, with 3G and 4G subscribers accounting for 85% of overall global cellular service subscriptions by year-end 2020, Newman added.