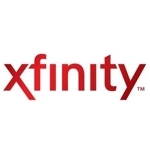 Comcast will soon launch a new streaming TV service, Xfinity Instant TV, according to a Reuters report. While not a nationwide OTT streaming service, Xfinity Instant TV will add an interesting dynamic to the growing competitive OTT streaming marketplace.
Xfinity Instant TV will be a managed streaming IPTV service, initially offered to Comcast in-market broadband customers only. The service will offer a "skinny" channel line-up, with pricing starting at $15/month, according to the Reuters report. Service is expected to launch in 3Q 2017. Xfinity Instant TV is a rebrand of the existing Stream TV service, which has been offered in limited markets.
Channel line-ups have not been revealed, but Reuters reports they will include local broadcast networks and ESPN. The service is targeting broadband customers who are not interested in the traditional pay-TV bundle, either because of cost or lack of interest in the much larger traditional pay-TV channel line-up.
Like other legacy pay-TV providers, Comcast recognizes the 'cord cutting' and 'cord neverer' trends, compelling the largest U.S. cable MSO to address them in some manner. While not a significant threat to Comcast now, these trends have driven Comcast competitors DISH and AT&T to offer a nationwide OTT streaming approach with Sling TV and DIRECTV NOW, respectively. These new OTT streaming players have come to be known as virtual MVPDs.
While this is not a nationwide offer, Comcast is the largest provider of broadband in the country, with over 24 million Internet customers. Combine that footprint (which passes approximately 50 million homes) with a low price point of $15, undercutting all current virtual MVPDs, and Comcast may well inflict some pain on these nationwide OTT streaming efforts.
Just a Start?
Xfinity Instant TV will only be available in Comcast's current broadband territories. But as news last week reveals, Comcast is also gaining nationwide OTT rights for programming  Xfinity Instant TV is an in-market play for right now, but with an existing streaming product and nationwide OTT rights, how long before they expand nationwide?