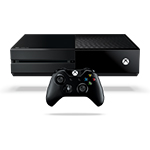 More than 8 in 10 consumers (83 percent) watch on-demand video (VOD), four percent more than did so in April 2015, according to digital content delivery platform provider Limelight Networks' second semi-annual ¨The State of Online Video¨ report.
The amount of time adult viewers 18-69 in the U.S., U.K., Canada and Australia spent watching VOD also rose. According to Limelight's findings, more than 36 percent watched four or more hours of on-demand video weekly. That compares to 30 percent in April.
Among the key Millennial age group, the biggest increase was registered among extreme viewers who watch more than 10 or more hours of VOD per week. The percentage of these ¨binge watching¨ young adults rose to 20 percent from 15 percent in April.
OTT Video Habits Survey
Turning to VOD media channels, Limelight found that viewers are increasingly turning to smart TV sets, either using apps or connected devices, such as Roku, Apple TV, Xbox One or Sony PS4 game consoles. That poses a technical challenge to content providers as they need to ensure delivery to multiple devices.
With young adult Millennials watching more video per week than those in other age groups, Limelight zooms in on their perceptions and behaviors regarding viewing of TV programming and online video in its latest report. Findings include:
More than 40 percent subscribe to at least one over-the-top (OTT) service. That compares to 32 percent for older generations. In addition, 31 percent of Millennials subscribe to two or more OTT services as compared to 18 percent among older viewers.
Access to content is gaining in importance. That includes accessing content directly from content owners, growing prevalence of live events online, and the availability of content via antenna.
Other report highlights include:
Apps on Smart TVs are the go-to source for viewing video on the television. Despite the rash of OTT devices on the market giving consumers more choices than ever for how they watch their online video content on their televisions, the Smart TV still represents the device that most consumers use for watching OTT content.
When it comes to OTT devices, Xbox is leading the market with Sony close behind. Based on survey responses, the Xbox is clearly leading the market for "multi-function OTT devices" at 28 percent, followed by Sony's PS4 at 23 percent and Apple TV at 16 percent. The survey also included the new Amazon Fire TV Stick, which achieved 8 percent of market share, just slightly behind Roku at 11 percent.
Fewer people are sharing video online, and Facebook's lead is shrinking. As compared to April, people who said they do not share video online increased by 20 percent. For those who did share, those using Facebook, Twitter and Pinterest declined, while YouTube held steady.
"The world of online video is anything but predictable," Jason Thibeault, senior director of marketing at Limelight, commented. "Even in the few months between our April and December studies, we have seen a significant shift in how people choose to consume content. Organizations trying to take advantage of this changing landscape—from traditional broadcast to online video—must keep in mind how easily things shift as operational and business flexibility is paramount to achieving success."