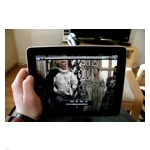 More than 85% of millennials in U.S. households subscribe to one or more OTT video services and penetration among Baby Boomers and older people grew more than 10% between 2016 and last year, according to OTT video demographics research from Parks Associates.
"Overall penetration of subscription OTT video services among millennials has topped out, suggesting that those households that want such a subscription already have one or more. The more interesting and important question is how many subscriptions they will keep," Brett Sappington, the Senior Director of Research for Parks Associates, said in a press release. "More than one-fourth of millennials subscribe to three or more OTT services, and more than 50% subscribe to at least two."
OTT Video Demographics
OTT video now is in the mainstream. Parks last month said that 52% of U.S. broadband households subscribe to pay-TV and at least one OTT video service.
Millennials' thinking could be the key to the category. Morning Consult released research that said 57% of people they spoke to in this group felt that there are too many streaming services and would prefer a world in which their favorite programming was on a single service. The survey also found that 55% of 18 to 29 year-olds subscribe to a service in order to watch a specific show.
The sector goes beyond millennials, however. Last month, Parks released research that said there will be more than 400 million OTT video service subscriptions worldwide by the end of 2022. The firm also said that 265 million households will subscribe to more than one service in order to get a "complete" package that meets their needs.
AT&T, one of the major players in OTT video, will add yet another option. The company announced the launch of AT&T WatchTV, a skinny bundle OTT service priced at $15 — and free with some of the carrier's unlimited wireless data plans.
Image courtesy of flickr user ben dodson.