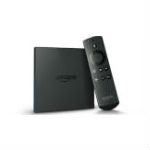 The business models of more than half – 55 percent – of U.S. OTT video services providers are subscription-only. The corresponding figure in Canada is 50 percent, according to new market data about OTT video business models released July 19 by Parks Associates.
In a recent decision, the U.S. Court of Appeals for the 9th Circuit upheld industry participants contention that subscribers' sharing of their OTT video service passwords without the consent of their providers constituted a crime under the U.S. Computer Fraud and Abuse Act, Parks points out in a news release. The market research company estimated that OTT service providers lost more than $500 million in revenue due to password sharing in 2015.
That said, companies are unlikely to pursue legal actions, at least not against individual subscribers, according to Parks. "There is an enormous amount of change going on in the OTT space right now, with new OTT video services entering the market each month. Many of these services have subscription as at least part of their business model," said Parks' senior director of research Brett Sappington in a press release about Parks' OTT video business models research.
"The recent ruling of the U.S. Court of Appeals for the 9th Circuit is not likely to affect OTT video service business models. An OTT video service is unlikely to pursue legal action against someone who pays less than $10 per month unless they are doing something that disrupts the service."
OTT service providers recognize that sharing passwords does have positive aspects, Sappington notes. "In a time of heavy experimentation by consumers, OTT video services want to generate interest in their offerings. Most would be glad to have consumers take a peek using a friend's credentials, so long as they subscribe eventually."
Service providers are most concerned about subscribers looking to profit financially by selling their OTT video service subscription passwords online as opposed to those who share them with family members, he continued. Reselling their credentials online is a violation of their user agreements, Sappington points out.
OTT Video Business Models
OTT services providers that rely on revenues from advertising as well as subscriptions will fare better than those that rely solely on subscription-based business models, according to Sappington.
Smaller OTT provider are turning to ¨freemium¨ based business models to differentiate their services from the dominant providers, Parks' research associate Ruby-Ren Bond added. "Services are experimenting with a variety of business models in order to differentiate themselves in this crowded market dominated by Netflix, Hulu, and Amazon.
"The subscription services with smaller bases are increasingly partnering with other players, such as Amazon, Hulu, and Roku, which allows them to remain viable in a crowded market dominated by the top players."