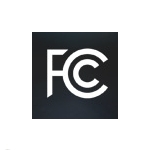 Some providers of Internet-delivered, or "over the top", video could gain the privileges and obligations of cable TV providers if the FCC moves ahead with a proposed plan to classify those providers as multichannel video distribution providers (MVPDs). The proposed plan is described in a notice of proposed rule making (NPRM) adopted on December 17 and released on December 19.
OTT video providers would be classified as MVPDs if they make multiple linear streams of video programming available for purchase "without regard to whether the same entity is also providing the transmission path," the NPRM says. The commission adds, however, that it will consider input from stakeholders who believe the term MVPD should only apply to companies that offer linear video programming and who also provide the transmission path – a definition we can expect to see the cable companies advocate.
In the NPRM the FCC offers three reasons why it believes the non-facilities-based definition is the appropriate one:
It is a reasonable interpretation of existing laws
It best aligns with consumer expectations and industry developments
It is consistent with the common meaning of the word "channel"
"The Transmission Path Interpretation seems difficult to apply in certain cases because an entity's status would change depending on how and where the subscriber receives the content," the FCC argues. "For example, consider a subscriber who views video at her home on a tablet over broadband infrastructure that the video distributor owns, and then visits a local coffee shop and views video on that same tablet via the Internet using broadband infrastructure that the video distributor does not own. In that case, the video provider would be an MVPD at the subscriber's home but not at the coffee shop."
OTT and MVPD
Specific privileges that accompany MVPD status today and about which the FCC asks for input include:
Program access – content providers can't significantly hinder or prevent an MVPD from providing programming
Retransmission consent – local broadcasters are required to negotiate retransmission agreements with MVPDs
Some of today's MVPD obligations include:
Program carriage – MVPDs are prohibited from certain practices such as requiring a financial interest in a content provider's service as a condition for carriage
Retransmission consent – MVPDs can't retransmit local programming without compensating the local broadcaster. The commission seeks input, however, on how to handle nationwide OTT providers that may not want to offer local content
Closed captioning
Video descriptioning – a service for blind people
Accessibility to emergency information
Accessible user interfaces, guides and menus
Equal employment opportunities
Inside wiring – MVPDs currently must follow certain rules with regard to the disposition of home wiring supporting their services
Commercial loudness – per the CALM Act commercials must be transmitted at an "appropriate loudness level"
Interested parties have 30 days after the publication of the NRPM in the federal register to file their comments about the FCC's proposal.