Sponsored Content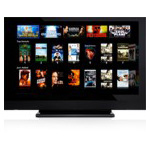 The growing amount of video traffic generated by OTT services is well documented. Broadband service providers are carefully monitoring networks and responding with faster speeds to the home and with network upgrades. But will these measures be enough? The video traffic flood has only just begun and future requirements will only multiply.
We're just at the beginning of this flood. Video characteristics including unicast delivery and the adoption of UHD 4K will dramatically increase the video traffic load on already taxed broadband and transport networks.
For example, Netflix now recommends at least a 20 Mbps home broadband connection to receive their 4K video feed. And that's just one 4K feed. There's potential for multiple 4K feeds going to a single home, as OTT video is increasingly delivered to individual devices in the home, not just to the home itself. A home with two or three iPad owning teenagers can quickly demand multiple 4K and other unicast video streams.
Service providers need to stay ahead of this flood to ensure they remain competitive. Cisco points out in their Visual Networking Index that OTT will be the most popular Internet application for subscribers, with over 78% of them accessing OTT video by 2018. Ensuring a quality OTT video experience will be critical to remain competitive in the broadband arena.
Finley Engineering has published the below infographic to highlight the implications for OTT video on broadband carrier's networks.

Finley can help broadband carriers evaluate and prepare their network for this OTT video flood. The stakes are high and the time to prepare is now.
 Interested in publishing a sponsored post to Telecompetitor? Contact us or call 240-450-2161.