Comcast turned on Stream TV in Boston yesterday, offering a skinny bundle of local broadcast channels and HBO for around $16/month (final price dependent on total retransmission fees and local taxes). The streaming service was first announced in July of this year and joins a growing number of streaming offers that feature local broadcast channels delivered to a variety of devices. It's part of a broad strategy by Comcast to deliver content in many different ways, trying to cast as wide a net as possible for engaging all demographics.
Skinny TV Bundles
Stream TV delivers all the local broadcast channels (ABC, CBS, CW, FOX, NBC, PBS and Univision) and HBO, paired with on-demand content and a cloud based DVR. There is no set-top-box, with content streamed to tablets, smartphones, and connected TVs via an app. On-demand content is limited to the content available from the channels on the Stream TV line-up. The cloud DVR offers 100 GB of storage (about 20 hours of HD programming).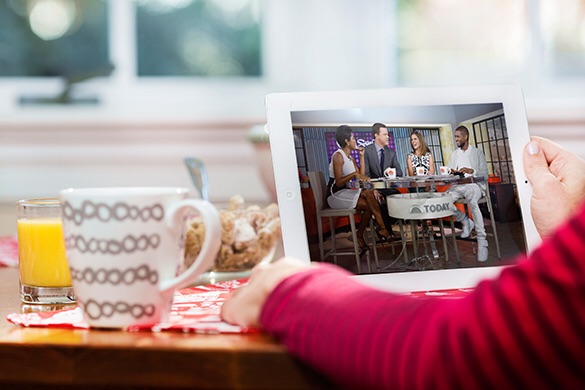 Comcast intends to expand availability of Stream TV to its entire footprint by the end of 2016, with Seattle and Chicago markets next in line. Stream TV subscribers must also subscribe to Xfinity Internet.
Comcast joins a growing number of service providers who are turning to streaming skinny TV bundles, in the hopes of luring customers who don't want a traditional pay-TV line-up. Time Warner Cable just launched a similar product in their New York market, which includes three distinct skinny TV bundles, starting at $10/month.
A host of smaller video service providers from Canby Telcom (Oregon) to WCVT (Vermont) have offered streaming video featuring local broadcast for a couple of years now.
These streaming skinny TV bundles are not necessarily OTT offers, in that they are only offered to the service provider's broadband customers within a given market. They are streamed across a closed broadband network, and are generally not subject to broadband caps like those being implemented by Comcast.
DISH has Sling TV, which takes a different approach of featuring more cable networks and no local channels, at least for now. Unlike streaming offers from other video providers, Sling TV is available to anyone nationwide, providing a true OTT service, with no bundled broadband requirement.
For Comcast, Stream TV joins a growing number of 'non-traditional' video products which they hope will help them reach a diverse customer base, including customers who no longer see the traditional pay-TV channel line-up as appealing. Watchable is a free 'mobile first' service which hopes to attract millennials. Comcast is also adding web and OTT content to their X1 platform, hoping to add value to their cable TV subscription model.