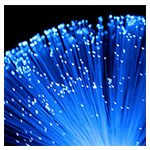 Strong interest in wave division multiplexing (WDM) on the part of network operators and key players in industry verticals, e.g. IT and data centers, will create a $15 billion optical transport equipment market by 2021, according to an optical transport equipment revenue forecast from Dell'Oro Group.
Market demand for optical transport equipment is cyclical and it has been growing strong for seven consecutive years, however, the Redwood City, Calif.-based market research provider points out in a news release. Anticipating "bumps" along the way, Dell'Oro forecasts market growth will continue out to 2021. Use of optical transport in metro-scale applications will be the single largest growth driver, the market researcher says.
Other highlights from Dell'Oro's latest optical transport market research include:
All of the optical transport market growth will be from WDM equipment demand, of which metro applications are forecast to drive the highest amount of growth for the next five years
Demand for WDM wavelength speeds greater than 100 Gbps reached an inflection point in 2016, and researchers project it to grow at an average annual rate above 80 percent.
Enterprise direct purchasing for data center interconnect will deeply influence the WDM market. Researchers expect these direct purchases to comprise nearly 20 percent of WDM revenue by 2021.
WDM is a fiber optic communications tech that carves out multiple channels within a single optical fiber, thereby multiplying their transport capacity.
Image courtesy of flickr user Matthew Wilson.