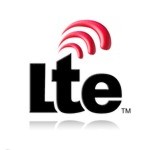 Wireless operators are getting serious about deploying voice over LTE (VoLTE) and network function virtualization (NFV), as a couple of new announcements illustrate. Perhaps not surprisingly, VoLTE looks to be where NFV initially may take root in carrier networks.
Virtualized IP network provider Interop Technologies said today that it will use Taqua's Virtual Mobile Core and Mobile Client to support cloud-based VoLTE and voice over Wi-Fi offerings. "It's a cost effective way for smaller operators to deploy voice over Wi-Fi and VoLTE,"said Ken Kolderup, chief marketing officer for Taqua, in an interview.
The announcement follows one from Thursday from CENX, provider of operations software for next-generation networks, which said it had demonstrated VoLTE service orchestration over virtualized infrastructure using traffic emulation technology from test equipment provider Spirent.
Both VoLTE and NFV are designed to enhance the efficiency of wireless networks and reduce costs. VoLTE does this by packetizing voice service. NFV does this through a new approach to networking that uses centralized intelligence to control general-purpose network devices, primarily servers, which act as virtualized network elements.
NFV and VoLTE
Some of the larger carriers, including AT&T, are adopting NFV quite aggressively, observed Ed Ogonek, President and CEO of CENX, in an interview. He added, however, that "no network will get completely virtualized overnight."
Recognizing that, CENX has created lifecycle service orchestration software (LSO) for VoLTE, known as Cortx Service Orchestrator, that is designed to work with virtualized and traditional network infrastructure, Ogonek explained. The LSO concept originated with Carrier Ethernet but is also well suited to supporting other networking technologies, Ogonek said.
The CENX software is designed to simplify VoLTE provisioning and to manage VoLTE services on an ongoing basis. It also can manage connections that span more than one operator's network, he said.
Some of CENX's monitoring capabilities are specific to NFV. CENX Director of Marketing Marie Fiala Timlin noted, for example, that if an operator is using a general-purpose server to function as a P-gateway, management software needs to track metrics such as central processor usage and storage.
VoLTE and the Cloud
Some Tier 2 and Tier 3 network operators may deploy their own network infrastructure to support VoLTE. Kolderup noted, for example that Next-Tech Wireless has purchased Taqua's virtual mobile core technology to support VoLTE. The offering also will support small cells and voice over Wi-Fi, according to Taqua.
Some other smaller network operators will want to minimize VoLTE deployment costs by purchasing virtual mobile core functionality as a service, Kolderup said. Interop specializes in cloud-based offerings for the smaller operators aimed at minimizing their mobile network investment requirements. For example, Interop is a GSMA-accredited provider of a hosted rich communications service (RCS) offering that eliminates the need for smaller operators to deploy a full IP multimedia subsystem architecture.
The deal with Taqua adds Taqua's virtualized mobile core capabilities to Interop's cloud offerings.