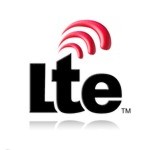 The latest mobile performance research from mobile network tracker Opensignal shows a narrowing performance gap between Verizon, T-Mobile and AT&T in many categories.
The "Mobile Network Experience: USA Report" shows the biggest changes in years, according to Opensignal. Verizon and T-Mobile each took two of the top five spots. Verizon won the Video Experience and 4G Availability awards while T-Mobile took the top spot in the Upload Speed Experience and Download Speed Experience categories. AT&T and T-Mobile tied in the Latency Experience category.
"The race to 5G in the U.S. is increasing competition among operators and the majority of the measurement categories we analyzed within this report have become closely contested three-horse races," said CEO Brendan Gill in a press release. "Competition drives innovation and ultimately better consumer experiences. And the technical enhancements operators are making in preparation for the fifth generation of wireless communication are giving us some of the best 4G mobile user experiences as well."
Verizon scored 94.8% in 4G availability, while AT&T and Sprint almost reached 90%. The category has plateaued during the past six months.
Verizon became the first carrier to rise to a "good rating" in the Video Experience category with a score of 56.1 out of 100. In download speeds, T-Mobile won with a score of 23.6 Mbps, with AT&T increasing the most (from 15.1 Mbps to 22.5 Mbps). T-Mobile also won the upload speed category with a speed of 7.3 Mbps. Former winner Verizon averaged 6.9 Mbps.
In the latency category, AT&T and T-Mobile had a statistical draw: AT&T had a score of 52.5 and T-Mobile 52.6, according to the report.
A key finding from the report is that 4G development has not stopped even as 5G approaches. "The first commercial 5G services may be live in the U.S., but that hasn't stopped operators from improving their 4G networks. We recorded increases in average user 4G Download Speed from every major operator, and now all four of them have surpassed 20 Mbps in this metric. The biggest jump we recorded was for AT&T. It led all the operators in our analysis, with our users experiencing average 4G Download Speeds of 24.6 Mbps on AT&T's network," said Opensignal in the report.
Opensignal has a U.S. user base of more than 1.4 million unique devices that collected more than 5.6 billion measurements between March 16 and June 13.
Opensignal looked at mobile performance across the globe in May. It found that South Korea was the only nation to have average download speeds of more than 50 Mbps. Norway was second at 48.2 Mbps.