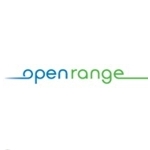 A little-known broadband wireless provider based in Minnesota has offered $2 million for the assets of bankrupt service provider Open Range Communications, the Denver Post is reporting. The bidder, tothehome.com, was formed in 2006 and offers service in the rural community of Shakopee, Minn.
Open Range, which filed for bankruptcy in October, reportedly has designated tothehome.com as its "stalking horse" bidder. Bids from other potential buyers are due Nov. 11 and an auction is scheduled for Nov. 14., the Denver Post report states.
Launched in 2004, Open Range was in the process of building out a nationwide wholesale broadband wireless network, which was expected to reach 17 states and cover 6 million people. The Denver Post previously reported that Open Range currently operates in 140 markets across more than 12 states, with 20,000 customers.
Open Range has formed numerous partnerships, including a key partnership with LightSquared, another company whose plans to build a nationwide wireless network have come into question.
According to Open Range's bankruptcy filing, the company has about $114 million in assets and $110 million in debts, the Denver Post reports. A key debtor is the Rural Utilities Service, which loaned the company $267 million through its broadband loan program. According to the Post, the current balance of the loan is $73.5 million.
In explaining its need to file for bankruptcy, Open Range reportedly cited "sporadic" funding from the RUS loan, non-paying customers and an inability to gain broadcast spectrum.
If tothehome.com were to be the winning bid for Open Range, it would be surprising to see that company operate all of Open Range's network assets, considering the narrow scope of the current tothehome.com network. Perhaps tothehome.com's plan would be to sell off assets that are far outside its current serving area.
I would be surprised to see tothehome.com as the winning bid, however. This seems like the sort of acquisition that a broadband wireless consolidator such as KeyOn Communications would be interested in making.