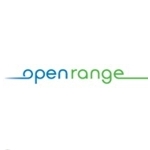 Open Range Communications, the Colorado based rural WiMAX operator, has selected Alianza for its voice over WiMAX solution. According to a company statement, Alianza will "… provide all components of the hosted voice platform, including soft switch, application features, rating, CPE provisioning, monitoring, security, E911, CALEA, reporting, back-office integration, and end-user self-support interface." Alianza plans to partner with Level 3 and SinglePipe Communications for the voice over WiMAX solution.
Open Range recently received approval for a $267 million loan from the Rural Utilities Service Broadband Loan program (not to be confused with the broadband stimulus program) to build a WiMAX network across 518 rural communities in 17 states. Alianza is also contracted with AT&T and DigitalBridge Communications for similar IP voice hosted systems that operate over WiMAX networks.
The Alianza/Open Range voice deployment will be an interesting one to watch. Should it become reality, it may well be the largest example of a true wireless hosted IP voice platform in rural America. There will be many lessons to learn, both technically and operationally – lessons that more than a few will be quite interested in understanding.