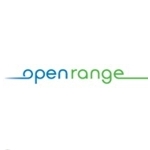 The Open Range saga continues and it looks like a bankruptcy liquidation is the final act for this rural wireless broadband provider. As we've been covering since the beginning, Open Range was a new breed of rural broadband provider who planned to use WiMAX (and later LTE) to bring broadband service to underserved communities across a regional rural footprint.
At one point Open Range had over $367 million in committed funding, including a $267 million RUS broadband loan, to bring broadband to 546 rural markets, across 17 states, covering 6 million people. But as the Denver Post reports, all of that is a past dream now, with news that the one bidder for their assets, Minnesota based ISP, TotheHome.com, has pulled their $2 million 'stalking horse' bid.
"We got some information Friday that was not what we expected," TotheHome president Shawn Sprengler is quoted as saying in the Denver Post story, explaining why they pulled their bid. RUS is one of Open Range's largest creditors, owed $73.5 million of that original $267 million loan.
The fallout from this Open Range bankruptcy could be far reaching. It was the largest 'broadband loan' on record by the RUS and now Congress is involved, having requested the RUS now explain what happened. That inquiry also opens the door to scrutiny of the entire RUS broadband loan program – something many of their detractors will probably cheer.
As for Open Range, liquidation of the company is the next logical step, leaving their current 26K subscriber base in a bind. "Unfortunately, Open Range will be shutting off its service and liquidating its assets by the end of the year. This is a very tragic end to what seems like a doomed company," Chris Ward, counsel for the unsecured-creditors committee told the Denver Post.