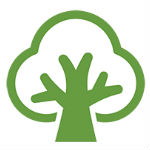 The release this week of new software from startup company Open Garden gives wireless carriers and/or their customers a new Wi-Fi offload option. As Open Garden CEO Micha Benoliel explained in an email and phone call to Telecompetitor, the software – which is available for free download – enables end users to create a wireless mesh network of WiFi hotspots, thereby giving the end users a wider range of mobile data connectivity options.
"The more people join the network, the more peers are on the Open Garden Network, the better connectivity you can achieve," said Benoliel. "It works the opposite way of a cellular network."
If, for example, End User A was out of reach of a hotspot but was in reach of End User B who was connected to that hotspot, User A could use the hotspot through a connection via User B, Benoliel explained. He said that approach eliminates the need to use a network sign-on process while also maintaining security.
Another capability of the Open Garden software is to bond multiple WiFi connections together – or a mixture of cellular data and WiFi — for increased throughput. Because of that capability, Benoliel said, "users will automatically offload some of their traffic to the Open Garden network, automatically saving on their data plan."
Open Garden isn't the first company to create a network out of disparate WiFi hotspots. Devicescape offers what it calls a "curated" WiFi network which, like Open Garden, uses crowdsourcing to bring hotspots onto its network. Devicescape doesn't have the bonding or mesh capability of Open Garden, but it does claim to add value by monitoring the quality of WiFi connections, removing hotspots from the network if performance falls below a certain level.
Benoliel said Open Garden doesn't monitor service quality. But he said "our protocol adapts to find the best available off ramp within the mesh to route most of the traffic through it."
Another commonality between Open Garden and Devicescape is that both offer software to end users for free but hope to make a profit by also targeting wireless service providers.  Devicescape offers its curated network to service providers as an alternative to building their own WiFi offload networks or as a means of supplementing their own networks.
Open Garden hopes to sell wireless network operators and device makers on the idea of pre-loading its software onto wireless devices in order to provide a "seamless and improved tethering experience" and to take advantage of hybrid 4G and WiFi connectivity to improve throughput and offload as much traffic as much as possible, said Benoliel. The company is currently working on agreements with carriers and expects to announce some carrier customers this year, he said.
Other potential revenue sources will include a premium version of the Open Garden offering, as well as a version designed for enterprise users that will offer extra security and control capabilities.
The software released this week is Open Garden 2.0, an upgrade of the company's original software launched last year which did not support multi-hop WiFi or channel bonding.