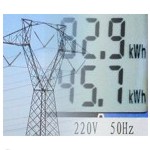 Alabama-based Opelika Power Services is the latest utility company to make the decision to deploy fiber communications infrastructure to support both smart grid applications and multi-play residential services including voice, video and data. The company said yesterday it will use communications technology and advanced metering infrastructure (AMI) from Tantalus, the company that also supported EPB's high-profile project in Chattanooga.
In an interview Tantalus Vice President of Sales Mike Julian said Opelika will use "fiber plant and telecom assets" from Alcatel-Lucent. Tantalus and Alcatel-Lucent have been working cooperatively in pursuit of deals involving the smart grid for some time.
The Opelika project will leverage a fiber backbone network that Opelika Power Services deployed previously, Julian said.
Julian declined to discuss specifics of the plans that Opelika Power Services has for its deployment but said it is likely that the company would seek to implement capabilities such as load curtailment that rely on two-way communications between the utility and the customer. With load curtailment, customers give the power company permission to turn off energy-consuming devices such as air conditioners at peak times in exchange for savings on the customers' bills. Another possibility is to offer pricing to business customers based on time of use and to give customers the ability to see how much power they are using on an ongoing basis, Julian said.
With the new smart grid infrastructure, Opelika also should be in a better position to restore service if outages should occur, Julian said. "They can assess where they are and verify restoral remotely," said Julian, who noted that technicians otherwise would have to roll trucks to determine outage locations. In addition, he said Opelika's cost of reading meters and disconnecting customers should decrease because truck rolls would not be needed to complete those tasks.
Many smart grid applications require relatively narrow bandwidth, potentially enabling a company like Opelika Power Services to support two-way smart grid communications using wireless rather than FTTH. Asked about this, Julian said some municipalities see the combination of FTTH and the smart grid as a powerful economic development tool.
Power companies, he said, like to be able to tell businesses considering a move to their service territory that they can provide Gigabit Ethernet to the homes of all of the company's employees and that they can offer businesses pricing incentives based on usage levels measured as frequently as every five minutes.