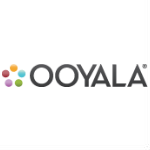 Viewers in "blue states" where Democrats are more likely to win elections watch 26% more online video than viewers in "red states" where people are more likely to vote Republican, according to Ooyala's 2Q 2013 Global Video Index. The difference can be attributed, in large part, to the higher percentage of urbanized areas and higher broadband levels in the blue states, said Matt Pasienski, chief data scientist for Ooyala, on a recent webinar presenting results from the research.
Massachusetts had the highest rate of online video viewership, according to Ooyala. Other states with high rates included New York, Illinois and California. States with the lowest rate of online video viewership were Alabama, Kentucky and West Virginia.
Ooyala's research is based on aggregate data collected through its video analytics, which according to the company track nearly 200 million unique viewers in 130 countries every month.
Another interesting finding from Ooyala's latest report is that tablets have overtaken traditional computers by certain measures of online video viewership. Tablet online video viewers, on average, watch about 4 minutes per play while desktop viewers watch about 3 minutes per play and mobile device users watch about 2 minutes per play, the data showed.
At 14 minutes per play, however, connected devices such as connected televisions are still far in the lead when it comes to online video viewing.
People have a greater propensity to watch longer video programs on connected devices and tablets, according to the research. Three-quarters of video watched on tablets is more than 10 minutes in length, said Joy Xuan, Ooyala solutions marketing manager, on the webinar.
Longer online videos are gaining in popularity on all device types, however. More than half of the video content viewed on mobile devices, tablets and connected TVs is at least 10 minutes long.
People are more likely to watch content in its entirety when it is viewed on a connected device, however. Almost 100% of content watched on connected devices is watched in its entirety, said Xuan.
In comparison, about 55% of tablet viewers watch at least 75% of online videos.
The amount completed is always longer on connected devices and tablets, regardless of the content length, Ooyala found.
About 5% of online video content viewed in the U.S. is viewed on mobile devices, according to Ooyala. Online video viewing in the U.S., Canada and Great Britain spikes around 10:00 p.m.