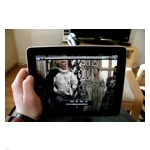 Mobile and tablet devices accounted for 30 percent of all online video views during 3Q 2014 – 114 percent higher than a year ago, according to Ooyala's Q3 2014 Global Video Index Report. The Telstra subsidiary predicts that mobile and tablet video viewing will account for 50 percent of overall online video views by late 2015.
Greater amounts of and access to Internet video content is fueling unprecedented growth in mobile and tablet video consumption, Ooyala highlights. While that poses a serious threat to incumbent cable and broadcast content providers, it also opens up new opportunities for them.
The shift to the Internet for video viewing isn't "a wholesale exodus, as some Silicon Valley TV-doomsday-theorists suggest," Ooyala states in the study's executive summary. "It's an expansion of our TV experience across a broader landscape of devices. It's about the right device for the right time of day, ideally suited to our immediate surroundings and circumstance."
Ooyala points to studies showing that the total amount of time Americans both young and old and across all ethnic groups are spending consuming media is growing. A 16 percent jump in video viewing on mobile devices, PCs, and connected TVs is driving the trend, according to the latest Nielsen Cross-Platform report, Ooyala notes.
Mobile Video Views
Americans are watching more longer-form videos on smaller, mobile device screens, Ooyala found. Tablet viewers spent 68 percent of their viewing time watching videos 10 minutes or longer, "indicating that tablets are becoming nearly interchangeable with TVs for long-form video," Ooyala states in a press release.
Americans are also watching more longer-form video on mobile phones. Mobile phone users spent 48 percent of their total viewing time watching long-form content, according survey results. "This trend points to new monetization opportunities for premium video publishers as mobile devices are no longer solely for 'snack-sized' content," the report authors added.
Other key highlights of Ooyala's Q3 2014 Global Video Index Report include:
Smartphone and tablet video views made up just 6% of all online video views in Q3 2012. In eight subsequent quarters, growth has exceeded 400%;
Tablet viewers spent 23% of their time watching videos between 30 minutes and 60 minutes long, the most of any device;
Connected-TV viewers spent 80% of their time watching video longer than 10 minutes.
"Cloud-based TV has arrived. Broadcasters and content providers realize that, with the right approach, IP-delivered content can be more economical with higher return in terms of building and monetizing audiences, compared to linear TV," Ooyala CEO Jay Fulcher was quoted as saying.
What's really exciting is the pace at which many of the most prominent players in the industry are now innovating and meeting their audiences where they are – with the content they want most, on the right screen, at the right time, with an incredibly rich experience."
Image courtesy of flickr user bendodson.