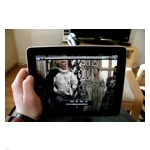 Revenue in the online short-form video market has the potential to reach nearly as high as $13 billion by 2019 – a compound annual growth rate (CAGR) of 18.5 percent, according to new market research and forecasts from ABI Research.
Overall, ABI expects online video revenue to exceed $56 billion by 2019, growing at a CAGR of 23.1 percent. Short-form video's share of the total is expected to decline over the period, "but this is attributable to stronger revenue growth opportunity from OTT services like Netflix, Hulu, and VUDU, which often [generate] more revenue per play," ABI notes.
"As the overall online video market evolves we anticipate the value for short-form video will rise in kind," ABI Practice Director Sam Rosen was quoted in a news release.
"Multi-channel networks (MCNs) that work with content contributors and advertising agencies targeting services like YouTube are finding suitors and partners among some of the largest industry players in video. While much of this is linked to preparations for the future, these are aggressive steps forward that could help define the what, how, when, and where we watch content."
Electronic Sell Through Shows Promise
Added Senior Analyst Michael Inouye: "Subscription services such as Netflix continue to headline the market, but EST (Electronic Sell-Through) in North America is starting to gain momentum. While initiatives like UltraViolet continue to make progress many still view the market from a service-centric point of view, leaving opportunities for companies to try differentiation strategies to win consumers. The landscape for video is shifting, but so far it continues to move at a steady pace, rather than in seismic shifts."
Image courtesy of flickr user bendodson.