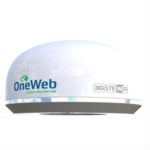 OneWeb has raised $1.2 billion from a variety of previous investors to create a new low earth orbit (LEO) satellite manufacturing facility in Exploration Park, Florida to begin production in 2018.  The goal is to produce 720 OneWeb LEO satellites that when deployed will comprise the largest satellite constellation in history.
Lead investor SoftBank Group contributed $1 billion of the total investment, which OneWeb intends to capitalize on by accelerating and expanding on its goal of delivering affordable, high-speed Internet connectivity to rural areas across the U.S. and other countries, emerging telecom markets in particular.
Building and operating the new facility is expected to create nearly 3,000 new engineering, manufacturing and supporting jobs in the U.S. over the next four years, OneWeb highlights in a press release. The transaction is expected to close in 1Q 2017 subject to standard industry procedures and regulatory approvals. Given the size of Softbank's investment, group director Ronald D. Fisher will join OneWeb's board of directors.
OneWeb LEO Satellites
OneWeb's stated intent is nothing less than expanding high-speed Internet access to every person on the planet, part and parcel of which is connecting every unconnected school in the world by 2022.
The global satellite network platform that OneWeb envisions will be able to transport digital data at more than 10 Terabits per second (Tbps), according to OneWeb. Other facets include user terminals embedded with LTE, 3G, 2G and WiFi capabilities. When complete, the OneWeb platform will enable wireless/mobile network operators and ISPs to cost-effectively extend their service territories to every corner of the planet, management says.
"OneWeb and our partners have been making great progress," OneWeb founder and chairman Greg Wyler wrote in a note to the announcement. The company is readying the release of its mission roadmap, which includes expanding the overall capacity of its satellite network more than 100 times as compared to its current, first generation system.
"Gigabit per second speeds, lower latencies, and affordable self-installed terminals — these new capabilities will support both our 2022 goal of connecting every unconnected school and our 2027 goal of bridging the digital divide," Wyler continued. "At the same time, boundless low latency broadband access will be available for homes, connected cars, trains, planes and cellular backhaul applications."
OneWeb expects to launch an initial 10 production satellites in early 2018. Its full launch campaign is to begin six months thereafter and provision of low latency broadband access is anticipated as early as 2019.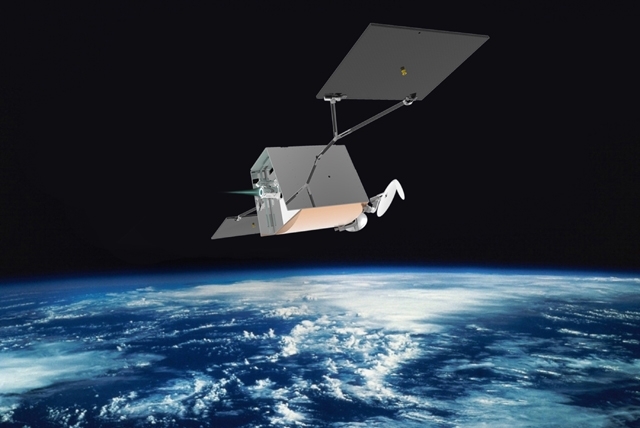 In addition to Softbank, other OneWebb investors include Airbus Group, Bharti Enterprises, Coca-Cola, EchoStar's Hughes Network Systems, Intelsat, Qualcomm, Virgin Group and Grupo Salinas's Totalplay.
"SoftBank has a long history of investing in disruptive, foundational technologies that promise to help us realize the future sooner. OneWeb is a tremendously exciting company poised to transform internet access around the world from their manufacturing facility in Florida," said Masayoshi Son, SoftBank chairman and CEO.