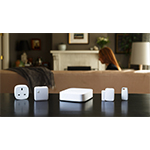 One-time tech support services will rise to $1.7 billion in sales by 2022, according to a new one-time tech support revenues forecast from Parks Associates.
The support services revenues are expected to grow in large part due to issues with connected home devices. According to the research firm, nearly one third (30%) of computing and entertainment device owners report experiencing loss of wireless connectivity, with home network routers and streaming media devices most frequently the source of the disconnection. With an increasing number of connected devices, the need for support is starting to jump, the research firm said.
One-Time Tech Support Revenues Forecast
"Consumers generally don't want to pay monthly or annual fees, especially for technical support services, but as more people in the early majority acquire connected devices, it opens market opportunities for many different companies to provide premium support services," said Parks Associates senior analyst Patrice Samuels, in a prepared statement. "Many entering the space now provide setup and installation services, and there is a strong opportunity to provide network optimization services.
The percentage of households with a technical support subscription has held steady at close to 20% for several consecutive years.
But overall, Parks Associates expects revenues from setup and installation services for computers, tablets, smartphones, home networks, and smart home devices to slowly but steadily decline between 2018 and 2022.
"Many devices are optimized now for easy setup and configuration, so consumers don't see a lot of need for installation services," Samuels added. "Consumers perceive a greater need for professional support when trying to connect with home network routers, smart speakers, and other devices in the home. This will help drive revenue for one-time support. Among professional support services, revenue from one-time support will experience the strongest growth over the next five years, with a CAGR of 15% through 2022."