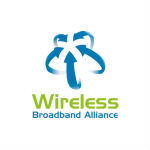 Mobile service operators are increasingly turning to carrier-grade Wi-Fi offload to cope with burgeoning mobile data streams, a trend that's forecast to continue. Tier 1 mobile operators expect Wi-Fi offload to account for 22% of all data capacity added to their networks in 2013-2014, according to a study released by the Wireless Broadband Alliance (WBA) at it Wi-Fi Global Congress in Beijing this week.
Wi-Fi offload will account for 20% of additional mobile data capacity in 2018, according to WBA's market research on the Wi-Fi hotspot market, which was produced by Maravedis-Rethink. An additional 21% will come from small cells with integrated Wi-Fi, according to a WBA press release.
Today mobile data offload comprises about 20% of carrier network data traffic. That can rise as high as 80% in densely populated areas, while offload levels in homes and businesses are 50%-60%, WBA notes.
Mobile service operators' confidence in Wi-Fi to handle data offload has been increasing thanks to technological improvements, such as WBA's Next Generation Hotspot (NGH) initiative, enhanced roaming agreements and increased hotspot deployments. Fifty-one percent of respondents to Maravedis-Rethink's survey – 56% of whom were mobile service operators – "are more confident about investing in Wi-Fi to supplement cellular than they had been a year earlier."
Maravedis-Rethink forecasts the number of hotspots deployed to increase from 5.2 million in 2012 to 10.5 million in 2018. Twenty-seven of the hotspot network owners surveyed have networks of over 1,000 locations and six have more than 1 million. Generally speaking, they're expanding access by signing roaming agreements, a trend the market researchers foresee accelerating "as the process becomes more simplified and standardized."
Monetization also figures into mobile operators' Wi-Fi hotspot considerations, Maravedis-Rethink found. Wi-Fi offload figured most prominently in this regard, followed closely by location-based services, "such as targeted marketing, and enterprise applications."
Turning to NGH deployments, 78% of mobile operators planning to launch an NGH network intend to do so by year-end, according to the report. Boingo Wireless recently launched the world's first commercial NGH network at Chicago's O'Hare Airport. For its part, WBA is demonstrating "a live end-to-end NGH experience," at the Wi-Fi Global Congress in Beijing this week.
"Public Wi-Fi is steadily maturing and is now being embraced by an ever growing number of operators. NGH brings significant improvements in terms of quality of service and ease of use, bringing a cellular experience to Wi-Fi," WBA CEO Shrikant Shenwai was quoted in the press release.
"This research shows an increasingly positive attitude towards public Wi-Fi which is largely thanks to the strength of the ecosystem and the technical and commercial progress to make NGH deployments possible.
"Going forward, we are excited about the building momentum for the technology and the benefits it brings to both end-users and the industry. The focus has to be on continuing efforts to cement NGH as a commercial reality and defining a new 'carrier grade' of Wi-Fi that will bring significant benefits to the industry."
Added Maravedis-Rethink research director Caroline Gabriel, "This year's survey doesn't just show major growth ahead for public Wi-Fi deployments, but a strong focus on overall customer experience rather than just speed and convenience.
"Quality of experience will drive a variety of new business models based on Wi-Fi, and two of the essential enablers are being driven by the WBA – global roaming and Next Generation Hotspot."