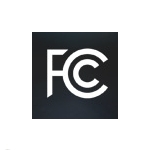 Next week's FCC meeting — scheduled for Thursday, July 19 – is shaping up to be an interesting one. On the agenda are presentations about white spaces for broadband, the Measuring Broadband America July 2012 Report and next-generation mapping.
White spaces
White spaces was an important success story for the Genachowski FCC.  Through several important decisions, the commission paved the way for a sophisticated database technology to be used to track where television spectrum was not being used, thereby freeing it up for unlicensed use to support broadband communications over substantial distances. Point-to-multipoint equipment operating in the TV white spaces band  is just hitting the market and will be a key component of the AIR.U initiative and other efforts to bring broadband to remote rural areas.
With the TV white spaces success under its belt, the FCC now hopes to extend the same concept to other spectrum bands – and next week's meeting could offer some additional information about the bands that are under consideration.
Measuring broadband
Last year's Measuring Broadband America Report marked the first time the FCC dropped its previously oft-repeated line about how service providers don't deliver the full broadband speeds they advertise. The commission invited individual consumers nationwide to participate in voluntary speed tests, enlisting an outside company to compile the results – and the results showed that on average DSL providers deliver 82% of advertised speeds, while cable operators deliver 93% on average. FTTH providers were found to consistently exceed advertised speeds by an average of 14%.
There were a few exceptions, however. Cablevision performed worse than some other carriers in the testing – and Verizon, which competes with the company in the New York metropolitan area, was quick to take advantage, citing the FCC findings in its advertising. Since then however, Cablevision claims to have made improvements in its network performance and no doubt will be hoping to find redemption in the new results.
The FCC notes that this year's results also will include "more kinds of data" and will extend the study into more regions.
Next-generation mapping
On the next-generation mapping side, the FCC plans to launch a new website — fcc.gov/maps – and to discuss the "latest open source mapping technology to increase transparency across the agency and promote data-driven decision-making to benefit consumers, industry and developers."