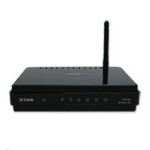 In the world's most developed nations, broadband is "overwhelmingly" sold as part of a "mixed bundle," according to new research from the Organization for Economic Cooperation and Development. The OECD defines mixed bundles as service offerings that allow users to choose among a variety of stand-alone and bundled services.
The report, titled "Broadband Bundling: Trends and Policy Implications,"  also found that the average bundled discount compared with buying the services separately is $15 a month or 26%. The average price of a three-service bundle is $65.
"Bundling plays a key role in extending broadband access to those who value it less than the lowest stand-alone price in the market," the report authors argue. In other words, some people who wouldn't buy broadband at its stand-alone price are motivated to do so when broadband is discounted as part of a bundle that also includes voice or video service or both. The net result is higher overall broadband adoption.
The new OECD report was based on an analysis of more than 2,000 service offerings from 90 service providers in 30 OECD countries. Slightly more than three-quarters (77%) of the providers allow users to buy stand-alone broadband services. Seventeen percent of the operators require customers to purchase broadband only in combination with voice service, and four percent require a video subscription with broadband.
The report also offers some advice for regulators, recommending that they:
Encourage ISPs to provide more information on the characteristics of packages they are selling and to make prices clear and understandable for consumers
Ensure that consumers can switch providers when better offers appear
Consider working with competition authorities to address lingering problems with market dominance, including possibly extending network unbundling requirements