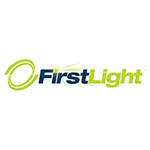 Assimilating a string of acquisitions, Oak Hill Capital Partners will use the FirstLight brand for that company as well as Oxford Networks and ION Communications. Oak Hill and FirstLight Fiber have been on an acquisitions spree of late, contributing to the trend of industry consolidation roiling U.S. broadband markets.
A New York-based private equity investment company, Oak Hill completed its acquisition of FirstLight Fiber in September 2016.
Pursuing its goal of building a leading Northeast regional fiber broadband services provider, Oak Hill and FirstLight Fiber embarked on an acquisitions spree that to date has included acquisitions of Sovernet Communications (Aug. 2016) and Finger Lakes Technologies Group (Mar. 2017), as well as Oxford Networks and ION.
FirstLight Fiber has also been investing internally to expand its regional fiber broadband footprint. Management announced it was extending its dense fiber network infrastructure further south in New York by adding 36,000 fiber miles into Westchester, Rockland and Orange counties just outside New York City.
FirstLight
All told, FirstLight is now offering residential, commercial and carrier fiber network, Internet, data center, cloud and voice services throughout the Northeast. Its network reaches more than 5,000 locations, with an additional 20,000 locations within reach across its 9,600-route mile network.
Closing FirstLight's recently announced acquisition of Finger Lakes Technologies Group will boost the company's regional network footprint to some 12,000 route miles in six states and Canada, with more than 7,000 on-net locations and 12 data centers totaling more than 225,000 square feet.
Looking ahead, FirstLight says it expects to "sunset" the Sovernet brand in coming weeks.
"Rebranding to a single company name 'FirstLight' represents another significant milestone in our integration process to create one team with a singular focus on continuing to provide outstanding service and support to our customers," stated FirstLight president and CEO Kurt Van Wagenen.