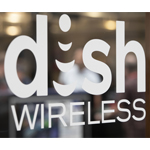 Dish plans to build a standalone 5G network are moving ahead, as the company today announced two key O-RAN vendors. The company said it will use radio units (Rus) from Fujitsu and cloud-native Open vRAN software from Altiostar Networks. The news is the latest example of increased O-RAN interest industrywide.
Unlike the three nationwide U.S. carriers AT&T, T-Mobile and Verizon, Dish does not have an existing wireless network, and the company has been touting the advantages of building a 5G network that isn't underpinned by earlier-generation technology.
The telecom industry, in general, has been moving functionality that previously was purpose-built into hardware to software instead. And Dish is embracing that idea in a big way.
As a press release explains, the Altiostar software will enable Dish to "dynamically scale its network depending on the type of applications and services being deployed."
The Altiostar offering "will allow us to build an open mobile network with the automation, resilience and agility needed to deliver services that will differentiate us in the wireless market," said Marc Rouanne, Dish executive vice president and chief network officer, in today's release.
The radio units that Dish will use include Fujitsu's Low Band Tri-Band RU and Mid Band Dual-Band RU. Fujitsu also will "provide support through its integrated supply chain to deliver best-in-class radio and antenna integration," Dish said.
Dish previously announced that it would also use Mavenir for cloud-native OpenRAN 5G software. A useful Mavenir web page explains the subtle differences between various O-RAN related acronyms.
O-RAN is Hot
O-RAN technology is seeing a lot of attention nowadays.
Japanese company Rakuten has generated excitement with its plans for a software-centric mobile network that would use Open vRAN.
And the Utilizing Strategic Allied Telecommunications Act introduced in the Senate would establish a $750 million O-RAN R&D fund with the goal of establishing alternative vendors to Huawei, whose low-cost equipment has been essentially banned from U.S. networks.
The FCC also seems quite sold on O-RAN. The commission had planned to conduct a forum on the topic earlier this year that was postponed due to the COVID-19 pandemic.
And just last week, FCC Chairman Ajit Pai told reporters on a webcast that he was "bullish" on open or virtual RAN solutions.
"It's going to be a much more textured, much more nuanced 5G network architecture going forward," said Pai.
In addition to making networks more cost-effective and manageable, an O-RAN approach also has the potential to give network operators more control over network security because software will enable them to see "the security vulnerabilities or strengths of their networks," he said.
Pai referenced Dish O-RAN vendors Mavenir and Altiostar on the webcast, noting that they and other U.S. companies were doing "important work" to "innovate in this space."