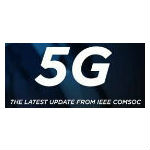 Researchers at New York University's Polytechnic School of Engineering are claiming an important discovery that could improve the prospects for 5G wireless communications in high frequency bands.
Fifth generation wireless communications is expected to require wide swaths of spectrum in order to support speeds of 1 Gbps or higher – and the only portion of the spectrum band where wide swaths are available is at high frequencies. But according to popular thinking, radio transmissions cannot travel far at high frequencies known as the millimeter wave band, potentially requiring cellsites to be placed much closer together than they are in traditional cellular networks.
A 5G Wireless Breakthrough
The NYU research, published in this month's Microwave Journal, was based on real world tests in the 28 and 73 GHz bands. In the article, the researchers argue that the situation is not as extreme as has been believed.
"The additional attenuation at millimeter wave frequencies will be negligible for coverage distances on the order of several hundred meters," the researchers wrote. According to an NYU press release, the range of 5G millimeter wave cellsites could be as high as several hundred meters.
That would be good news for wireless network operators, who might not have to deploy as many 5G cellsites as initially expected. "Urban cellular deployments already use smaller cell sizes to meet growing capacity demands, thus millimeter wave cells will have similar density to deployments in use in today's urban areas," researchers said.
The possibility of 5G wireless in the millimeter wave band already has caught the attention of the Federal Communications Commission, which recently adopted a notice of inquiry to learn more about the technology and issues that would be involved.
Another entity that has claimed a 5G breakthrough is Samsung, which has demonstrated an adaptive antenna technology it says will enable transmission of 1 Gbps over a distance of up to two kilometers in the 28 GHz band.
The NYU research was conducted over a considerable period of time beginning in 2012.