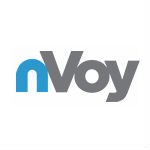 The explosion of digital devices and the need to distribute digital content throughout the home has led to a bevy of home networking standards. The nVoy program aims to make sense of it all and simplify the networking process by giving service providers and their customers the ability to mix and match products and build a hybrid home network. On October 15, the nVoy Certification program was launched.
"By providing a common communication protocol, nVoy Certified products will enable service providers and consumers to leverage the strengths of the wired and wireless networking technologies prevalent in many homes today," a press release explains.
"Products with nVoy Certification will support and foster enhanced yet simplified interactions between MoCA®, Wi-Fi, HomePlug™ and Ethernet technologies, along with several advanced capabilities to enhance performance and service provider requirements."
National Technical Systems (NTS) will serve as the first authorized nVoy test laboratory. NTS will validate product interoperability and compliance with the IEEE 1905.1 specification.
The nVoy (IEEE 1905.1) hybrid networking standard was introduced back in June. The first public demonstration of nVoy hybrid networking interoperability is to take place at the Broadband World Forum conference sponsored by HomePlug Alliance in Amsterdam October 22-24.
"HomePlug Alliance is pleased to be at the forefront of driving the nVoy program to fruition," HomePlug Alliance president Rob Ranck commented. "We have seen strong interest in this program, and we are eager to address the intensifying networking needs of the marketplace with nVoy Certified products."
The nVoy Certification program will be available to members of HomePlug® Alliance, Wi-Fi Alliance® and MoCA and will require PHY/MAC certification(s) from the appropriate alliance(s) as a prerequisite.