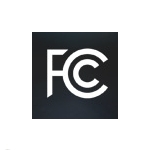 A spot check conducted by Telecompetitor suggests that a significant number of the nation's local exchange carriers (LECs) will need to re-submit information about their study area boundaries to the FCC by January 13.
Earlier this year the FCC asked the LECs and some state utility commissions to provide study area boundary data and on Monday the commission announced the availability of an interactive map displaying that data.  The map, which is searchable by LEC study area, highlights any reported overlap of study areas – and Telecompetitor's spot check suggests there is considerable overlap.
I selected every tenth study area until I reached a total of 50 areas and I found only 17 undisputed study areas compared with 33 that had some overlap with an adjacent study area. Most disputes involved a relatively small portion of a carrier's serving area. Many highlighted areas were straight lines apparently representing roads or town or county borders that both study areas claimed as their boundary.
But however small the dispute, the FCC is requiring all carriers with impacted study areas to "resolve any overlaps and voids with neighboring ILECs based on discussions with one another and/or input from state entities" and to resubmit and recertify their study area boundary data based on "any boundary modifications agreed to by the relevant parties."
AT&T and Verizon were among the companies that filed data and both requested confidentiality, arguing that their submissions were based on data that they license from third parties and to publicly disseminate that information would violate license agreements.  Accordingly the interactive map only shows portions of Verizon's study areas that overlap with what was reported by another carrier.
AT&T requested complete confidentiality for Arkansas, Connecticut, Illinois, Indiana, Kansas, Michigan, Missouri, Ohio, Oklahoma, Texas and Wisconsin and its information for those states does not appear on the interactive map. The FCC said it will give AT&T the information about other carriers it has overlaps with and "AT&T is expected to interact with these ILECs in a timely fashion" to resolve the correct boundaries and resubmit boundary information.